It's Not Clean - Until It's SwedeClean!

It's all about cleaning smart since 1990!
THE STARFIBER MICROFIBER CLEANING EXPERT - plus many other smart cleaning supplies and services. We try hard to make cleaning more environmental friendly, a little easier and less boring! Need exercise? Clean more! 480-759-5120
STOP SWIFFERING....Testimonial:
Just got my Starmop delivered and tried out the white duster on my hardwood floors – it's awesome! It took half, maybe even only a third of the time that it took to do the same area with my Swiffer. And I love how sturdy it is and the adjustable-height handle. Sara Korn, Phoenix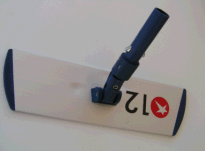 Aluminum - domestic size small.

OUT OF STOCK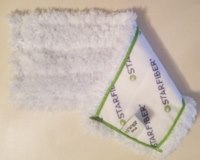 Click on picture to buy

Microfiber mop heads are machine washable and can be re-used hundreds of times. You can feel good about doing your part to protect the environment!
Need a Complete mop with handle...click here
Looking for other StarFiber parts? Click here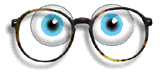 Complete StarFiber StarMops plastic bases...click here