!... http://www.swedeclean.com/scandinavia/microfiber/floortools2a.html http://www.swedeclean.com -->
It's Not Clean - Until It's SwedeClean!
It's all about cleaning smart since 1990!
THE STARFIBER MICROFIBER CLEANING EXPERT - plus many other smart cleaning supplies and services. We try hard to make cleaning more environmental friendly, a little easier and less boring! Need exercise? Clean more! 480-759-5120
Click on pic to buy
StarFiber Microfiber Classic Plastic 15" floor mop base with velcro strips for easy change of cleaning pads in the new green color! Comes with the StarFiber green utility Chenille cleaning pad for damp and dust cleaning of all hard surface floors using only water to clean plus the white telescopic handle! Mop pads 17x5 are large enough to cover a substantial surface area in a short amount of time, saving you time. Microfiber mops reduce bacteria by 99% compared to only 30% with a string mops, giving you a cleaner and safer house or office. Pole extends up to 59 inches.
Starfiber Really works
Click on
video
to the and see how well the StarFiber MicroFiber cleaning products work cleaning with just water!
Click on pic to buy

Microfiber Floor Mops are very effective cleaners
When cleaning you are removing or lifting dirt away from a surface. Splitted Microfiber fiber will pick up even the smallest particles like a magnet and hold on to it. The microfiber is very strong, lint free and last and last!.
When mopping your floors the mop pad leaves it only slightly damp which means it will not harm your wood or laminate floor and the surface is quickly dry minimizing the risk for slip accidents. The microfiber holds up to 7 times of it's weight of water making it very absorbent holding on to more soil than any other fiber yet known to mankind. And guess what, no more dripping!
It's Not Clean - Until It's SwedeClean!
Click here for
How to use and Product Info
StarFiber MicroFiber Cleaning Products Microfiber and other fine Cleaning Products chosen by cleaning professionals for their functionality! Smart Cleaning Supplies for Homes & Offices creating a cleaner, greener and healthier indoor environment since 1990Buy SwedeClean Starfiber mops and SwedeClean Starfiber cloths. Star mop floor cleaning system and other microfiber mops!
Starfiber is the BEST in microfiber cleaning products! The Starfiber brand of microfiber cleaning products offer a revolutionary, eco-friendly way of cleaning faster, easier and cheaper - and you can do it with just Starfiber microfiber products and water! With Starfiber microfiber, customers can know for certain that they are getting the highest quality microfiber and other cleaning products at the best prices...guaranteed!
Microfiber Floor Mops are efficient
All flat mops are easily swiveled 360 degree making it easy to reach almost anywhere. You can reach under counters, along base boards, walls, ceilings, stairs and other hard to reach surfaces. One mop can clean a large area without having to be rinsed or cleaned. If you have a large area to be cleaned, many of our customers tell us that they simply use multiple pads. When the pads have done their job just simply toss them in the laundry machine.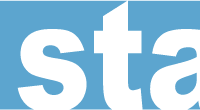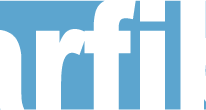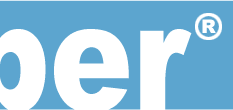 Click on pic to buy
video
Watch this video by Peter Mendham from 2008 and see what StarFiber microfiber can do for you! Cleaning with water is not only cheaper, safer, better for the environment and better for your health but will also save you money! The video shows the principal of how microfiber cleans using only water. Products and offers mentioned might no longer be available!
We also sell the famous
Cleans Any Surface In 1/2 The Time Using Only Water!
Prices and products subject to change w/o prior notice
SwedeClean A Division Of Scandinavia Service System, Inc.
Thanks a lot for visiting our page!