It's Not Clean - Until It's SwedeClean!
This video was made by Peter Mendham in 2008. See what StarFiber microfiber could do for you back then! Imagine what it can do for you today! Cleaning with water is not only cheaper, safer, better for the environment and better for your health but will also save you money! The video shows the principal of how microfiber cleans using only water. Products and offers mentioned might no longer be available but the cleaning result is!

CASABELLA MOP, SPIN CYCLE MOP Manufacturer Part No.: 85333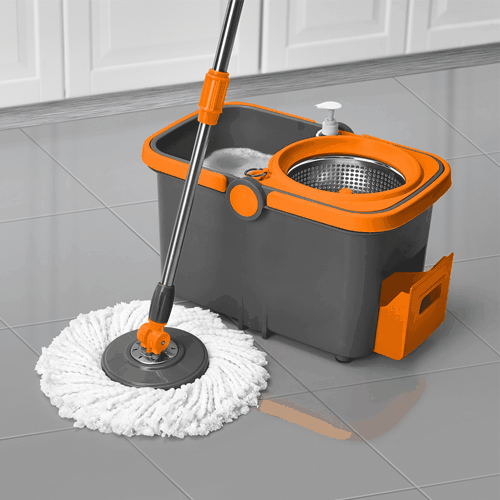 Built in washing spinner in bucket bottom
Durable stainless steel wringer basket
Push down handle for spinning & wringing
Built in and removable easy to fill soap pump
Built in drawer for sponge/refill/brush storage
Sliding handle & wheels on bucket bottom move easily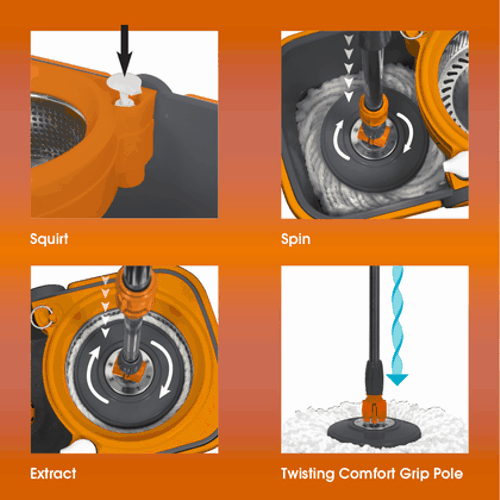 Some customers have expressed interest in MicroFiber Spin Mop.
Casabella is a renowned brand and you can buy it right here!
SWEDECLEAN.COM SUPPORTS A CLEAN AND GREENER INDOOR ENVIRONMENT USING SMART MICROFIBER CLEANING PRODUCTS AND A COMMON SENSE APPROACH TO METHODS AND CHEMICALS USED IN CLEANING OF CARPET, TILE AND UPHOLSTERY! SWEDECLEAN HAS BEEN KEEPING PHOENIX CLEAN ONE AREA AT A TIME SINCE 1990!
Testimonials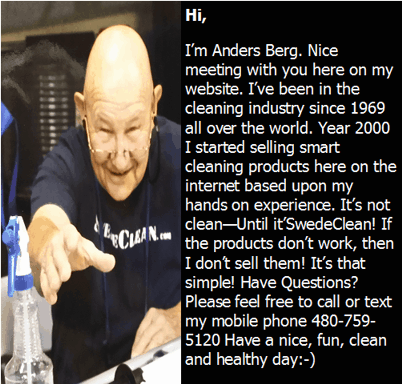 We also sell the famous
Cleans Any Surface In 1/2 The Time Using Only Water!




Prices and products subject to change w/o prior notice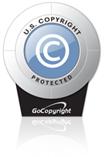 Prices and products subject to change w/o prior notice
SwedeClean A Division Of Scandinavia Service System, Inc.
Thanks a lot for visiting our page!