It's Not Clean - Until It's SwedeClean!
There are millions of StarFiber MicroFiber mops out there today. That's not surprising. They have been sold since year 2000 and they are very appreciated and popular. But sometimes something happens and you'll only want to buy a replacement part. SwedeClean offers you the opportunity to mix and match. And if you have a question we are only a phone call or text away. 480.759.5120

We also sell the famous
Cleans Any Surface In 1/2 The Time Using Only Water!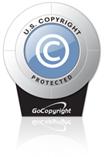 Disclaimer: Prices and products shown on any or our websites are subject to change w/o prior notice. Mix and match or substitute of colors and or pads could occur but will not generally effect the expected cleaning performance.
SwedeClean A Division Of Scandinavia Service System, Inc.
Thanks a lot for visiting our page!