It's Not Clean - Until It's SwedeClean!

It's all about cleaning smart since 1990!
THE STARFIBER MICROFIBER CLEANING EXPERT - plus many other smart cleaning supplies and services. We try hard to make cleaning more environmental friendly, a little easier and less boring! Need exercise? Clean more! 480-759-5120
Pet Spotter/Deodorizer B153 cleans spots from pet urine and other animal waste
Coffee and Tannin Spotter B182 cleans coffee, tea, cola, and tannin.
Pro Spotter B121 Pro Spotter is a powerful all purpose spotter
Citrus Gel E840 A safe, yet powerful spotter. This thickened spotting solvent removes oily spots from a wide variety of surfaces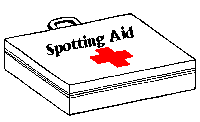 Don't find it?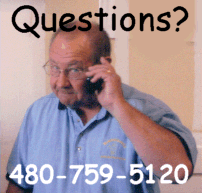 Green Magic Cleaning Cloth Synthetic Non-Absorbent (use a microfiber cloth for absorbency)

With Unique Features....not seen in any other textile cloth anywhere
With Unique Features....not seen in any other textile cloth anywhere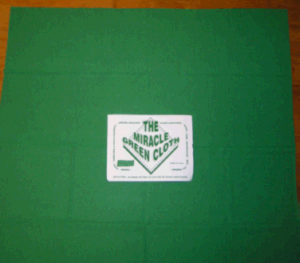 ....This 19 x 19 in cloth will clean almost anything without using any chemicals besides water. Use it for carpet spotting, cleaning off bugs from your windshield, washing down really dirty windows etc.. This is not a microfiber cloth. This is something different, something unique...
One way of discover the "magic" of this cloth is to bring a bucket half full of water with you when cleaning the outside of your windows. As you go along cleaning and dipping and wringing out the green cloth in the bucket...wow ..you'll be amazed seeing all the dirt that stays in the bucket - not on the cloth! It's like a teflon frying pan. The dirt don't stick to the fiber. Amazing! Now please don't go on all day with same water. It only goes so far. And of course along with the green cloth you also carry a dry microfiber glass cleaning cloth that you dry and polish the window with. That's all it takes to clean "dirty outside windows". I liked it so much I gave it it a name...I call it "the teflon cloth" as no dirt seems to stick to it when you rinse it out. If you have one or more microfiber towels, a couple of yellow absorbent towels and the green teflon towel I guarantee you it isn't much you can't achieve in regards to cleaning - trust me!
$7.95 Please call as this is a special item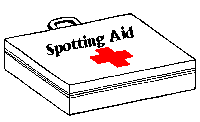 Click here to find out what Linda thinks about our products
It's Not Clean - Until It's SwedeClean!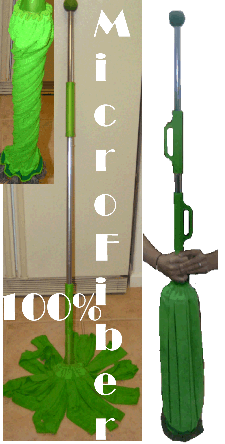 SwedeClean MicroFiber Twist Mop is an improved Smart Mop
No need to wring out dirty mops with your hands any longer!
No need to use chemicals = green cleaning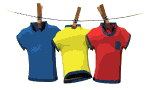 Clean Is Good!
The secret to spotting is..
Blotting, blotting, blotting....
Rinsing, rinsing, rinsing.... and patience
Time consuming! Few does it and that's why the spot seems to magically re-appear!
NOW the easy way.... OXICLEAN!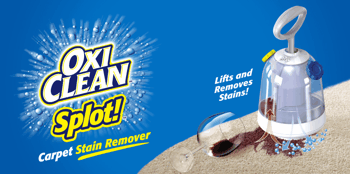 Click on pic to buy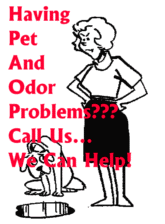 Start any spotting on any material with Microfiber as it has great spot removal capability by itself!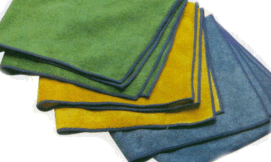 Click on pic to buy
In some cases the chemicals shown on this page will make the job somewhat easier and faster and sometimes slightly better. Always remember to rinse when you use chemicals. Rinse liberally.....and at least rinse twice. You don't want to leave chemical residue behind. It attracts soil very rapidly.... Can cause watermarks. If possible use bottled water or R/O water. Contains less contaminates. The orange/yellow cloth (to the right) does a very good job at extracting liquid. Try it!
If they don't work - We don't sell them!
How many cleaning tools have you bought throughout the years to find out that they didn't perform and quickly fell apart?

We locate, produce and distribute cleaning products that will work well for both residential and commercial users. The products are being used by our cleaning professionals in our janitorial cleaning company. That way you know you get products that will do the job.

Our products will get your cleaning done better, quicker and with less effort! Think about it............No more guessing...less frustration and less waste. If it doesn't work we don't sell it! We especially promote micro-fiber cleaning products as a better and healthier way of cleaning for a cleaner indoor environment!

Now you don't have to waste time, effort and hard earned money on un-tested and unproven products that many times don't work! We've done the testing and homework for you! When you buy from SwedeClean.com feel free to call and ask me about almost any cleaning problem you might have. You will be talking to someone who has been in the cleaning industry since 1969 and that is a long time! If you find any another company on the internet that offers this kind of service and having equal experience and knowledge please let me know!