See the power of StarFiber microfiber! Experience how a really dirty mirror gets "streak free clean"
If not familiar with what microfiber can do for your cleaning then take a look at the video below. The video was made by Peter Mendham in 2008 but is still valid today describing and showing how well microfiber works and can make your cleaning easier today and tomorrow! Cleaning with water is not only cheaper, safer, better for the environment and better for your health but will also save you money! The video shows the principal of how microfiber cleans using only water. Products and offers mentioned might no longer be available but the cleaning result is!

We also sell the famous
Cleans Any Surface In 1/2 The Time Using Only Water!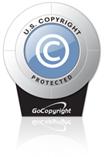 Disclaimer: Prices and products shown on any or our websites are subject to change w/o prior notice. Mix and match or substitute of colors and or pads could occur but will not generally effect the expected cleaning performance.
SwedeClean A Division Of Scandinavia Service System, Inc.
Thanks a lot for visiting our page!