It's Not Clean - Until It's SwedeClean!

It's all about cleaning since 1990!
Carpet Cleaning Serving Residential and Commercial Accounts in Ahwatukee, Chandler, Gilbert, Mesa, Tempe and surrounding areas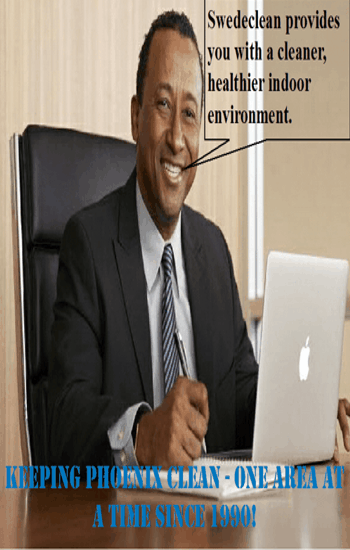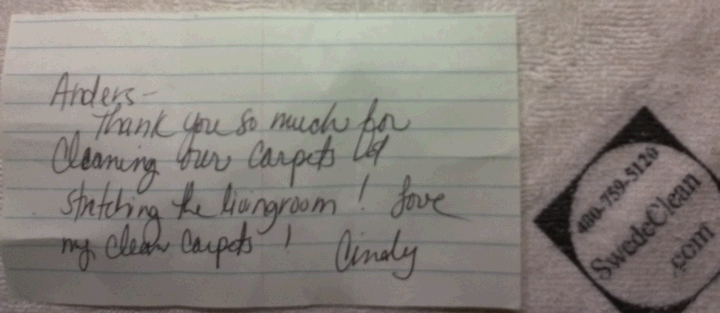 The Only way to Clean
We are in the cleaning business. If only we had discovered this company years ago. I cannot believe how our work is now that we are using micro fiber mop heads from Swede Clean. I intend to replace all supplies with their merchandise. Thank you Swede Clean ! Five star ALL of the way.
By Linda Bartko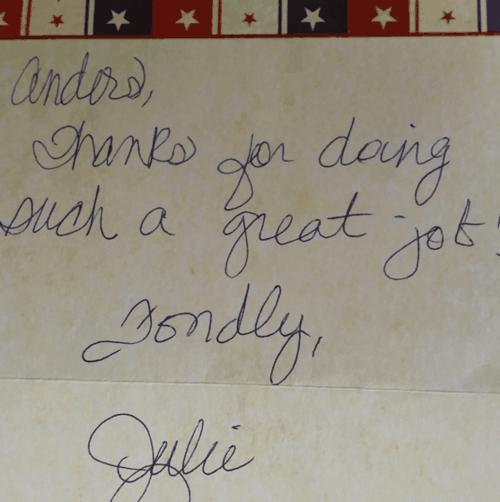 Anders and I have known each other many years and I wouldn't hesitate recommending him to family and friends.
It's good to have him in the neighborhood.
By Four Peaks Planning, Inc.
They clean your carpet, clean your ducts, clean your house!
These guy's love to clean, anything that needs cleaning they will do. Try Scandinavia Service System for Spring cleaning, Fall cleaning, Winter cleaning.
ByVincent Gourmet Cookie Company