Type B HEPA vacuum bag

Royal replacement part no 3871075001 lined with electro-statically charged fibers. Traps fine dust and pollen particles to keep the air returning to your room fresh. For optimum performance, change your bag every 1-2 months! Royal vacuum cleaner Type B HEPA bags

fits

most metal and lightweight upright vacuums. Examples of Models 673, 673Z, 1018, 1018Z, 1025, 1028, 1028Z, 1030, 1030Z, 1058,1058Z, 7730, 7730Z, 089000, RY8500, RY8100, RY8200, RY8300, RY8400, RY6400, RY6500 and all other Top Fill Royal uprights. 99.9 percent filtration. Lined with electrostatic charged fibers. Genuine Royal vacuum cleaner part.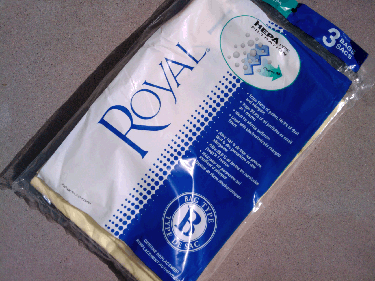 Type B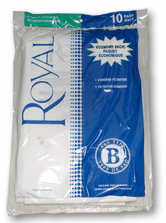 10 or 3 per bag