ABOVE BUTTON DOESN'T ALLOW ADDING MORE ITEMS TO THE CART. USE ADD-TO-CART BUTTON BELOW IF YOU NEED TO ADD MORE ITEMS TO YOUR CART! Notice price diff depending upon your location in USA (West or East of Mississippi) (product shipped from Phoenix) covering shipping cost!
BUY 25, 50 OR 100
Multipurpose 80% polyester; 20% polyamide imported high quality microfiber cleaning cloths with special split fiber weave picking up tiny particles. Works dry or damp size approx 16 x 16 inch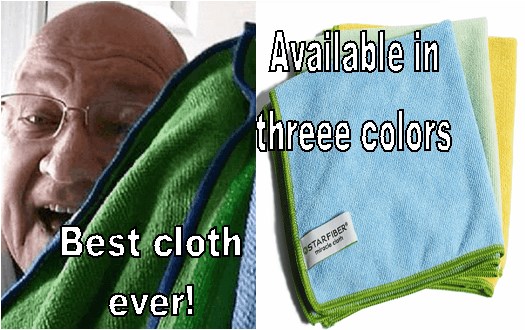 NEED MORE than 100? TEXT OR CALL 480-759-5120!