It's Not Clean - Until It's SwedeClean!

It's all about cleaning smart since 1990!
THE STARFIBER MICROFIBER CLEANING EXPERT - plus many other smart cleaning supplies and services. We try hard to make cleaning more environmental friendly, a little easier and less boring! Need exercise? Clean more! 480-759-5120
DE StarFiber with sleeve

DE (DustErator) Snap On Connection 27.5 inch has a thin easily bendable steel blade inside a foam cover

To buy use above add to cart button
removes dust behind furniture, on ceiling fans, baseboards, top of shelves and so many other places. StarFiber High Duster Dusterator or Dust Bender bends and shapes so you can really dust hard to reach places! This BENDABLE duster with a "magnetic" dust sleeve makes high and low dusting and everything in between quick and easy!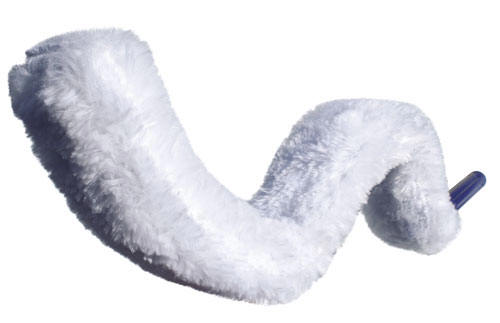 easily bendable
Replacement Sleeve

StarFiber DE replacement sleeve 26 in for DE Budget and DE StarFiber

To buy use above add to cart button
The sleeve is washable 100's of times! And the flexible wand can be shaped for cleaning around odd shaped surfaces.
DUST LOW Easy!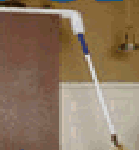 AS WELL AS BETWEEN HARD TO REACH PLACES WITH MICROFIBER DUSTERATOR

NEED A TELESCOPIC HANDLE?

Click on pic to buy
DustMitt StarFiber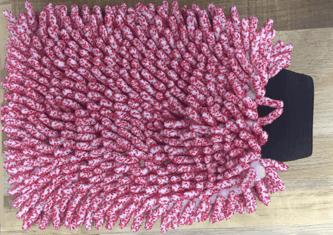 To buy use above add to cart button
Feather Duster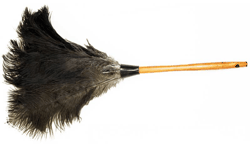 DUSTER, 23" OSTRICH WOOD HANDLE #swecs-81705

To buy use above add to cart button
It's Not Clean - Until It's SwedeClean!
DE Budget with sleeve not so easy bendable
29 inch has a FIRM steel BLADE inside the foam cover! It takes a bit of an effort to shape and form, but it will not break! The StarFiber DE is easier to shape!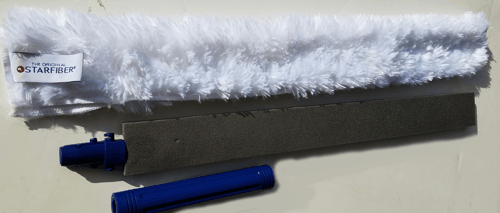 To buy use above add to cart button
NOTE: Take off the blue plastic handle when using the New Classic StarMop handle or the white budget or Ergo handle. It will not completely snap in but will be snug enough to do the job! Or, if you want to leave the blue handle on you can buy the threaded telescopic handle shown further below. The DE Budget does bend but as the steel blade inside the foam is a tad thicker than the DE StarFiber it takes a bit of effort and strength to shape and form it but don't worry... it won't break!
Fluffy MicroFiber Duster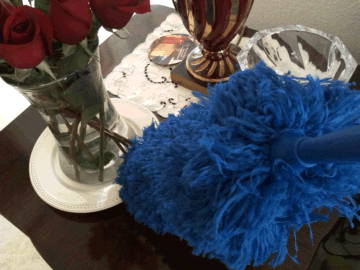 To buy use above add to cart button
for all your other daily / weekly dusting! Better than a flimsy Swiffer duster! Microfiber Flexible Fluffy Duster is an economical microfiber duster. The microfiber material is attached to a flexible wire core. Positive charged microfibers act as a magnet to attract and hold negatively charged dust particles. The hand grip features a female threaded end which will accept any acme (standard) threaded handle or order our Threaded Telescoping Handle as seen below. It's a one piece duster that is not machine washable, however it can be rinsed out and used over and over again.
Microfiber Static Duster
BENDABLE - Ships assorted colors

To buy use above add to cart button
The DMPSTD28 are produced with Microfiber and Polypropylene blended synthetic fibers and include a plastic extension handle that allows the product to extend from 28" to 40" in length.
The total fiber head length is 11" and is produced with a flexible wire core that allows the head to be bent around objects for better cleaning.
Perfect for tight cleaning areas like blinds and keyboards where the soft fibers can attract the dust without scratching or damaging the surface.

We also sell the famous
Cleans Any Surface In 1/2 The Time Using Only Water!




Prices and products subject to change w/o prior notice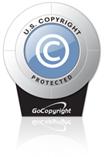 Disclaimer: Prices and products shown on any or our websites are subject to change w/o prior notice. Mix and match or substitute of colors and or pads could occur but will not generally effect the expected cleaning performance.
SwedeClean A Division Of Scandinavia Service System, Inc.
Thanks a lot for visiting our page!