StarFiber High MicroFiber Duster Bendable DE with Sleeve,
makes dusting high and low easy
DE (DustErator) Snap On Connection 27.5 inch has a thin easily bendable steel blade inside a foam cover

To buy use above add to cart button
removes dust behind furniture, on ceiling fans, baseboards, top of shelves and so many other places. StarFiber High Duster Dusterator or Dust Bender bends and shapes so you can really dust hard to reach places! This BENDABLE duster with a "magnetic" dust sleeve makes high and low dusting and everything in between quick and easy!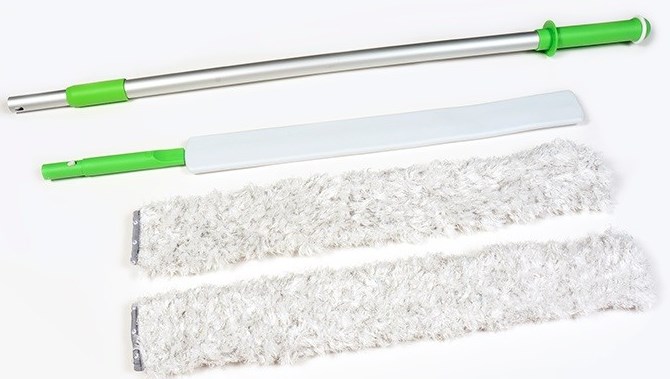 Kit Special Offer

Click on pic
Replacement Sleeve

StarFiber DE replacement sleeve 26 in for DE Budget and DE StarFiber

To buy use above add to cart button
The sleeve is washable 100's of times! And the flexible wand can be shaped for cleaning around odd shaped surfaces.