It's Not Clean - Until It's SwedeClean!

We also sell the famous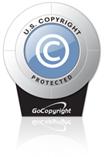 Disclaimer: Prices and products shown on any or our websites are subject to change w/o prior notice. Mix and match or substitute of colors and or pads could occur but will not generally effect the expected cleaning performance.
SwedeClean A Division Of Scandinavia Service System, Inc.
Thanks a lot for visiting our page!